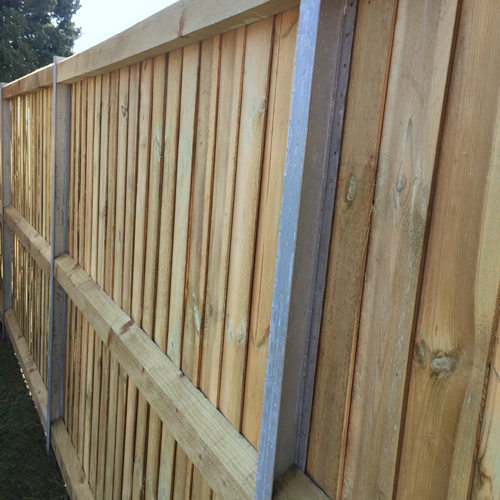 We install DuraPost fencing system for customers in the West Midlands including Solihull, Knowle, Sutton Coldfield, Four Oaks, Walmley, Bournville, Shirley, Wombourne, Stratford-Upon-Upon Avon, Tanworth-in Arden, Alvechurch Bromsgrove, Clent, Earlswood, Kinver, Quorn Leicestershire and surrounding areas.
This installation had issues involving waste services pipes running in-line with the fencing system which required a CCTV service pipe inspection obviously the service pipe removal was not an option but with careful thinking a solution was found to complete the job to the satisfaction of the customer which you can view our customers feedback on our own provided review page or search independently about our services on Google my business page.
DuraPost classic galvanised steel post which comes with a manufacturers guarantee of 15 years allows us to install the strongest fence system by using a 3 x 100 mm x 50 mm angled Tanalised Cant Rails as shown on the above image this replaces the traditional Arris rail used on Timber and Concrete post systems which is normally only 75 mm thick then trimmed to notch into a typical wooden fence post making it even weaker in the process.
Latest news Durapost installation on air on the Alan Titchmarsh Love Your Garden series ITV aired on Season 10 Episode 5 Middlesbrough to go to show Click link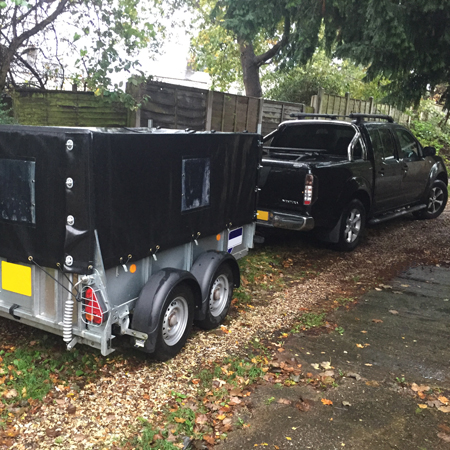 Our 4tress4u® services includes instant delivery of your Durapost system to your site as soon as the supplies are available for collection.
We use our own delivery services as we can make sure that each item as been collected and delivered to your site ready for the installation day.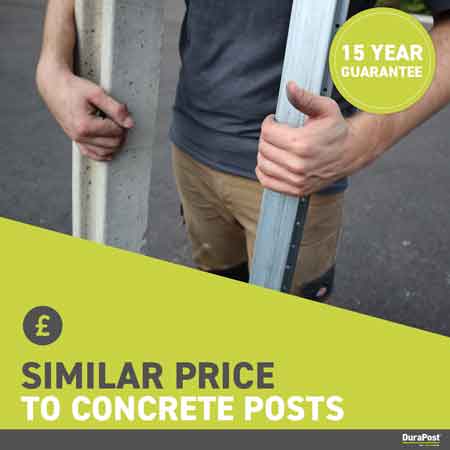 We will not be beaten on service quality and price and you can be confident that the products we use carry the reassurance of a long term guarantee as our motto "innovation starts with us" incapsulates all our products under 4tress4gates® and services under 4tress4u®